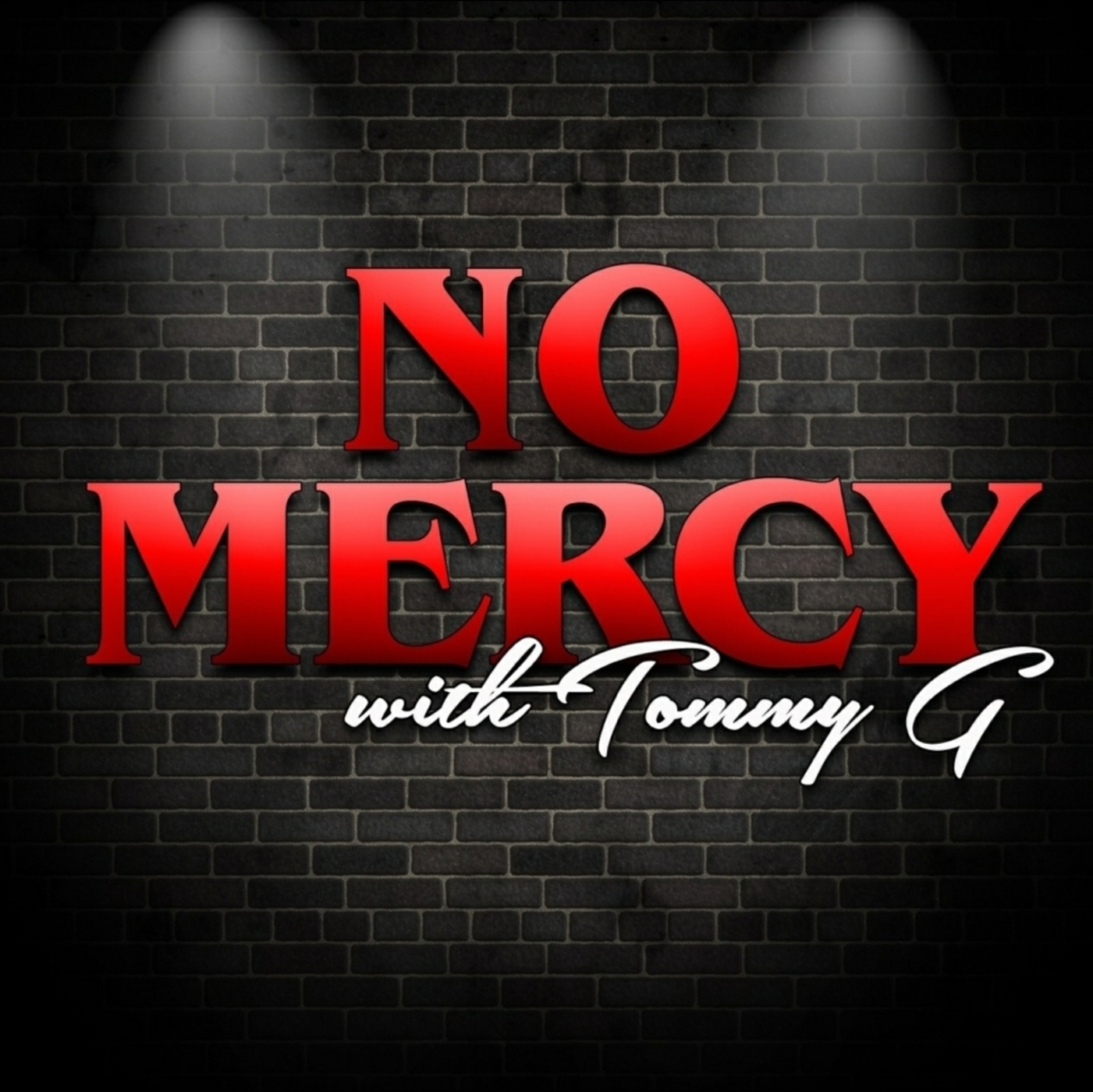 Gavin Newsom recall election! MTV VMA illuminati symbolism! AOC's $30k dinner dress! Uncle Danny sounds off! Bill Rupps debut! The Devil's dress explained!
On this episode, TommyG and Bob put their beautiful faces on display for the first time together on No Mercy Podcast history on a Zoom call, and were distracted by their own good looks for the first 10 minutes. After their narcissistic circle jerk, the boys dive into the Gavin Newsom California election recall and come to the same conclusion "stop taking hopium, get involved at the local level!" 
Uncle Danny joins in and of course the technical issues begin. Tommy tries to convince Danny to give him his motorcycle, and Danny sounds off on the Democrats, AOC, and the New York Giants.
This episode also features the debut of 4 Deep Bets top handicapper Bill Rupp, Who has openly called our podcast terrible and Tommy crazy, but is starting to come around after watching the MTV VMAs and was disgusted with what he saw. We discussed Satanic symbolism among celebrities, and  the obsession with putting celebrities in a dress setting the stage for a 4 Deep Discord Emmy Awards watch party this Sunday!
After Bill's debut, the podcast concludes with Tommy and Bob talking about the great Norm MacDonald, as well as the obsession with the elite attempting putting men and dresses, more specifically black men. The theme of "The Devil's Dress" will be a continuous theme, and the message to everyone is "Don't say yes to the Devil's dress!" Tune in to find out why, and for the love of God, follow Tommy and Bob on Instagram! 
SUBSCRIBE, REVIEW AND FOLLOW ALL THE SOCIAL MEDIA HANDLES BELOW TO STAY UP TO DATE WITH THE CREW INCASE THEY GET BANNED AGAIN
TWITTER
@TommyGReturns, @bobslessons, @thebodnomercy, @dannynomercy,  @4deepmedia and @4deepbets1
INSTAGRAM:
@TommyGReturns, @bobslessons,  @4deepmedia and @4deepbets1
YOUTUBE
- Tommy G
- No Mercy Podcast
HEAD TO http://4DEEPBETS.COM & USE PROMO CODE: NOMERCY20 for 20% off already discounted betting, DFS and Merch purchases!!!!