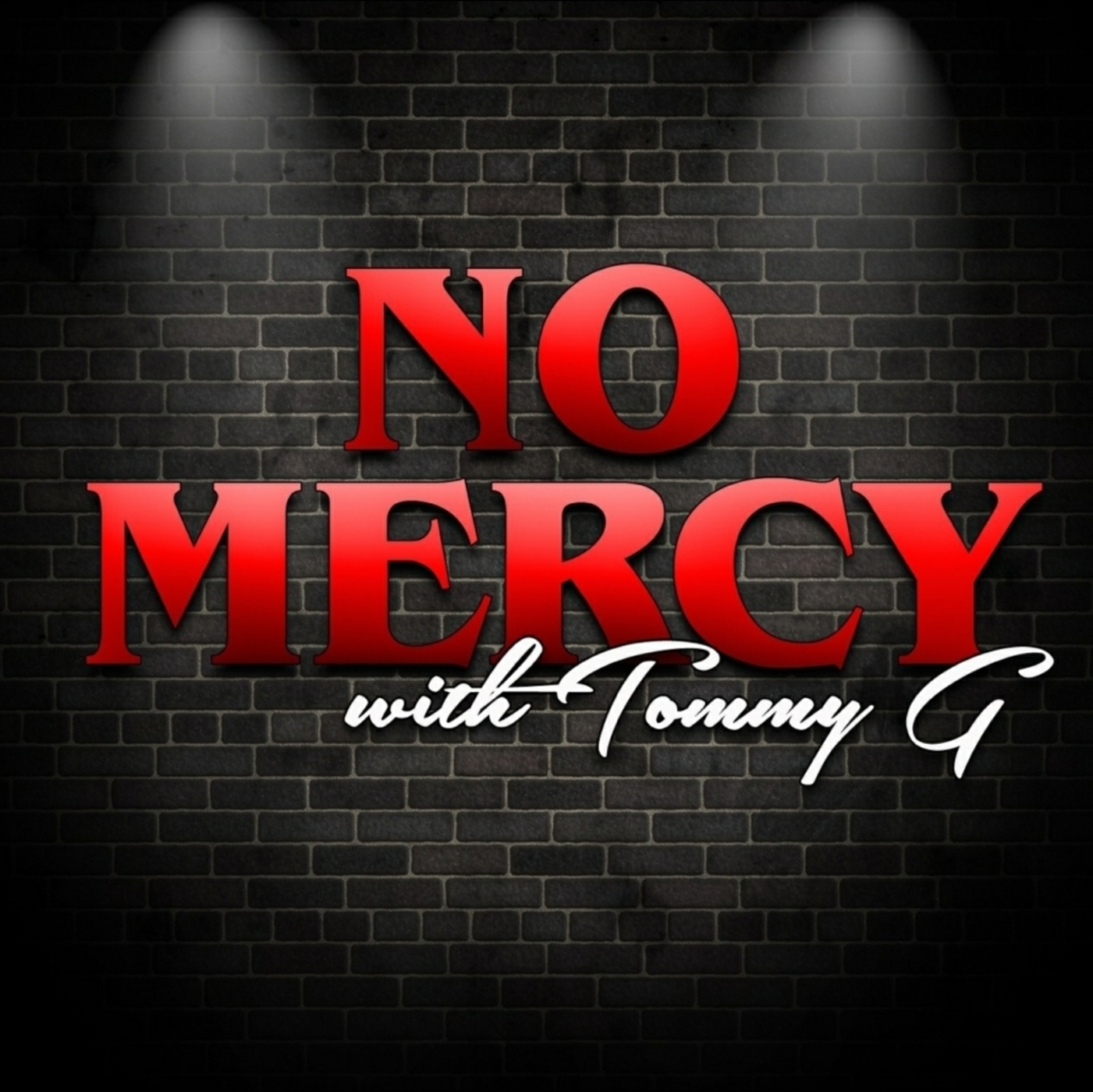 On this MUCH AWAITED return of the No Mercy Podcast the band is back together!  After a 3 month hiatus, Tommy, Bob, The Bod and Uncle Danny reunite and explain the reasons for the leave, the plan moving forward and fight like cats and dogs over who's fault it was!  The guys cover the death of John McAfee (who was a guest with Tommy on episode 7) and whether it was a hit, or a suicide. They talk about the guy living in the year 2027, Victoria's Secret's stand agains beauty, Trans Athletes, The Cuban crisis and MUCH MORE!  This episode is packed with laughs, fights, hot takes and some completely inappropriate language…..so basically it's a normal episode!
SUBSCRIBE, REVIEW AND FOLLOW ALL THE SOCIAL MEDIA HANDLES BELOW TO STAY UP TO DATE WITH THE CREW INCASE THEY GET BANNED AGAIN
TWITTER
@TommyGReturns, @bobslessons, @thebodnomercy, @dannynomercy,  @4deepmedia and @4deepbets1
INSTAGRAM:
@TommyGReturns, @bobslessons,  @4deepmedia and @4deepbets1
YOUTUBE
- Tommy G
- No Mercy Podcast
HEAD TO http://4DEEPBETS.COM & USE PROMO CODE: NOMERCY20 for 20% off already discounted betting, DFS and Merch purchases!!!!